Harvest Highway Inc was created in the early 2000's to promote producers and tourism attractions along the South Western Highway and by-ways. Like most government funded tourism bodies, it failed when the government funding ran out, and was wound up in 2013. Subsequently, Western Tourist Radio (WTR) acquired the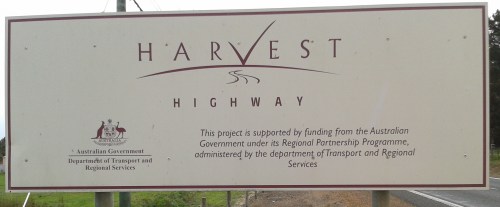 businesses name and URL and has continued to operate Harvest Highway as a network of businesses and organisations through the inland South West of WA. Many of the original Harvest Highway signs are still located along the highway.
Recently WTR owner Barry Green has joined forces with Brian Rettinger, owner of South West Tourist Service to launch the new Harvest Highway Discovery Trail .
Listen to how the Harvest Highway Discovery Trail is explained on the tourist radio stations in Perth and the South West from the Sound Cloud panel below,